From Italy to Indonesia: The Magic of Alfa Forni Meets Bali's Vibrant Food Scene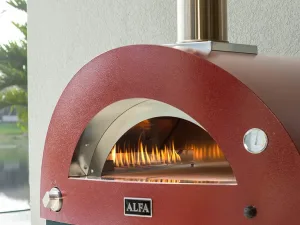 There's a reason Alfa Forni has earned a spot in the heart of the global culinary community. This Italy-born brand has revolutionized the art of making pizza, redefining taste and experience. Renowned for its exquisite range of wood and gas-fired ovens, Alfa Forni is trusted by the world's top chefs, one of whom stands out – Franco Pepe.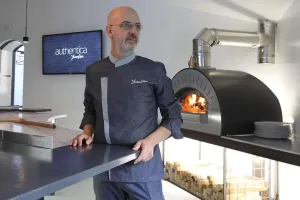 Regarded as a Maestro Pizzaiolo, Franco Pepe has created magic with his world-renowned pizza recipes. His secret ingredient? An Alfa Forni oven. Pepe's gastronomic excellence landed him a spot in the iconic Netflix series, "Chef's Table : Pizza". Watching him craft each pizza in his Alfa Forni oven gives viewers a sense of his culinary prowess and the pivotal role the oven plays in his creations.
Pepe's endorsement has placed Alfa Forni at the forefront of culinary conversations globally, and we at MFK are proud to bring this slice of Italian artistry to Indonesia. But our Italian love affair doesn't stop at Alfa Forni. We're also thrilled to bring the excellence of GI Metal to our shores, perfectly complementing our Alfa Forni offerings.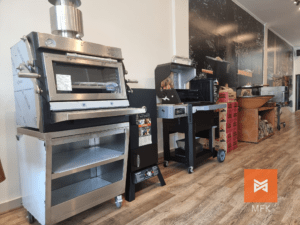 Established in beautiful Bali, MFK is committed to catering to the gourmet aspirations of Indonesia. We have always strived to deliver the highest quality culinary experiences, and our exclusive partnerships with Alfa Forni and GI Metal are another step in that direction.
MFK is thrilled to introduce Alfa Forni ovens and GI Metal's essential pizza accessories to the bustling food scene of Bali. As the exclusive dealer in Indonesia, we look forward to helping both professional chefs and home cooks alike create their own gastronomic delights, infusing local flavors into an internationally acclaimed baking tradition.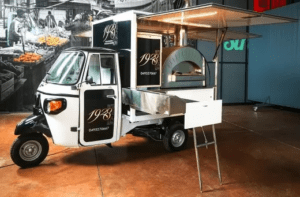 Embracing Alfa Forni's innovative technology and top-tier performance, along with the precision and durability of GI Metal accessories, means being able to create and enjoy pizzas of the highest quality – all from the comfort of your kitchen or restaurant. This is what we want for our Indonesian culinary enthusiasts – a world-class experience!
To celebrate these exclusive partnerships, MFK is planning a series of exciting events. Think pizza-making workshops, cooking demonstrations, and pizza tasting sessions, all featuring Alfa Forni's incomparable ovens and the fine-tuned perfection of GI Metal's products.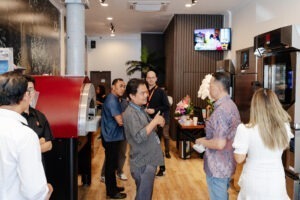 There's something unique about the union of world-class Italian technology and Indonesia's vibrant food culture. In a way, it's akin to making the perfect pizza – disparate ingredients blending together to create something magical.
At MFK, we're excited about the possibilities and are eager to take the Indonesian culinary scene to new heights with Alfa Forni and GI Metal. We extend an open invitation to all food enthusiasts in the country to join us on this flavorful journey.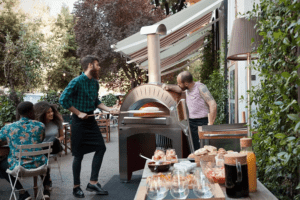 Stay tuned for more updates. Until then, remember, great food begins with the right oven and the right tools. And there's no better choice than Alfa Forni and GI Metal.
From Italy to Indonesia: The Magic of Alfa Forni Meets Bali's Vibrant Food Scene
Total Views: 29
Daily Views: 2