SERVICE CENTER & REPAIR
The main purpose of the MFK Service Center is to provide Horeka commercial kitchen service, repair and maintenance services. We strive to do well, efficiently, and guarantee your operations run smoothly every day, 7 days a week. This is done in accordance with our mission, namely to maintain all operational equipment in the best maintenance.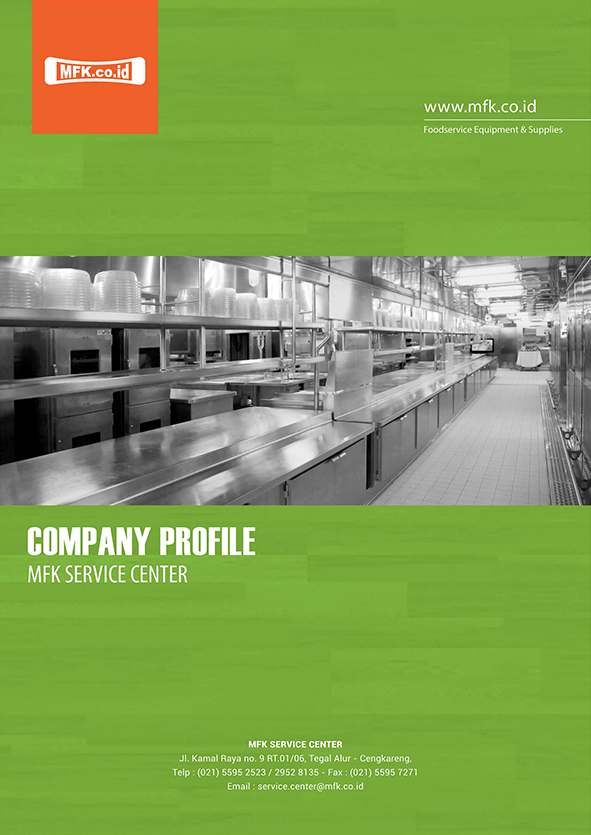 WARRANTY & SERVICE REPAIR
Guarantee
We provide a 12-month warranty guarantee for all products sold at MFK.co.id. The guarantee period is calculated from the date of the purchase invoice that you receive. Keep the purchase invoice as a support for claims for repairs when needed by our service center. The warranty does not apply to consumable products such as blades, gears, bearings, freons, etc. Damage to the seal of the goods and loss of the warranty card resulted in all forms of warranty claims are invalid. The warranty also does not apply to the following events :
Damage due to natural disasters (earthquake, fire, flood, lightning, etc.), riots, bites or actions of animals, unstable electrical voltage, user error or negligence (falling, exposed to water / chemical fluids etc.).
Reduction or addition of other accessories without the knowledge of PT. MFK.
Personnel who have not been staffed by PT. MFK.
Change or modify the original specifications of the factory.
Incorrect installation.
Damage due to associated with other equipment, both mechanically and electronically.
Warranty Claim
Warranty claims can be made via: Phone: (021) 5595 2523 Fax: (021) 5595 7271 Email: service.center@mfk.co.id Damage claims must have been received by MFK.co.id for a maximum of 2 days (48 hours) after the item is received. Damage that occurs more than 1 day (24 hours) refers to the warranty that is included with the product. Claims do not apply if the condition of the product is defective and original completeness such as: manual book, protective plastic, protective foam, product cardboard, warranty card, seal, and all accessories mentioned in the purchase package, incomplete or defective / damaged / dirty.
With "Service Contracts" maintenance of your equipment becomes easier and more efficient. Service contracts provide maintenance 12 (twelve) times a year, plus calls for unlimited damage within 1 (one) year. This means that your equipment will get optimal maintenance and prevent unwanted damage. For more information about service contract guarantees, contact us at telephone number: 021-5595 2523 or e-mail us at: service.center@mfk.co.id
MFK Service Center
MFK.co.id Service Center is one of our commitments for after sales service and product repair for customers. With the support of professional technicians, service delivery systems, independently managed, and cooperation between existing principals, MFK.co.id Service Center guarantees the repair and authenticity of the product parts you have. For this reason, we are trusted to hold licenses as service points for leading brands: Blendtec, Brass, Berjaya, MBM, Vito, Omas etc. For goods repair services, contact our Service Center at: MFK SERVICE CENTER Bumi Distribution Center (BDC), Unit B Jl. Kamal Raya No.9 RT 01 / RW 06 Tegal Alur – Cengkareng West Jakarta – 11820 Tel: (021) 5595 2523 Fax: (021) 5595 7271 Email: service.center@mfk.co.id